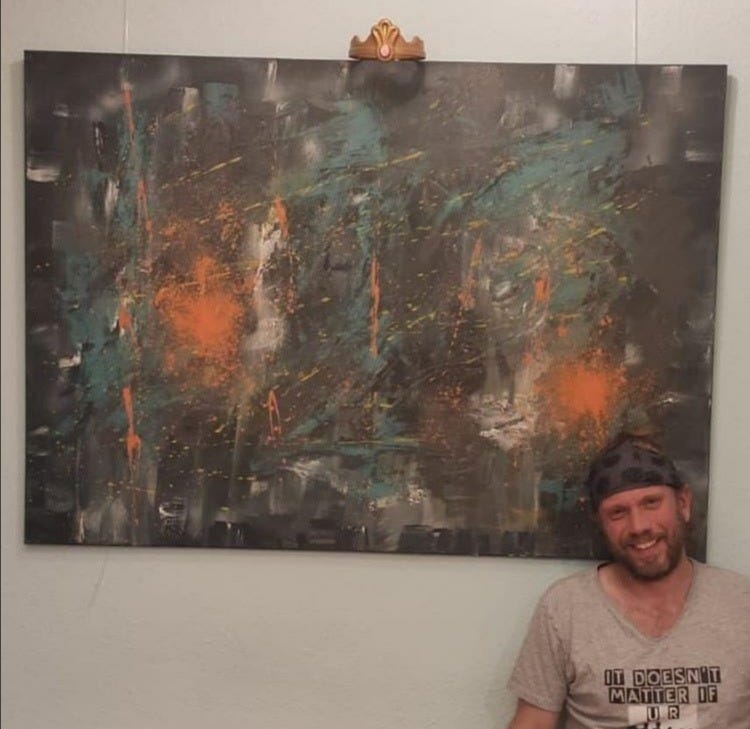 My queen of abstract
Created on November 12, 2019. My work "Humility". On a stretched canvas measuring 100x140cm. Let my emotions run free with acrylic and spatula.

I think every artist has that one favorite artwort that they say they'll never give up. "Humility" means so much to me that it currently seems unimaginable that it will ever be sold.

My father suffered from a serious illness. I painted this picture the evening and night before he died.

On the right half of the picture you can see a bowed horse's head. For me, a humble attitude to the other "things" one "sees" on the left. Everyone can and should interpret that for themselves. After all, it's abstract art...